We're very sorry to hear that a file has gone missing. We know how frustrating it can be.
The first thing you should do is check to see if your files are available in your account. You can verify this by clicking the link below:
http://www.pdfescape.com/account/pdfs/
You'll see a list of all files we have stored here.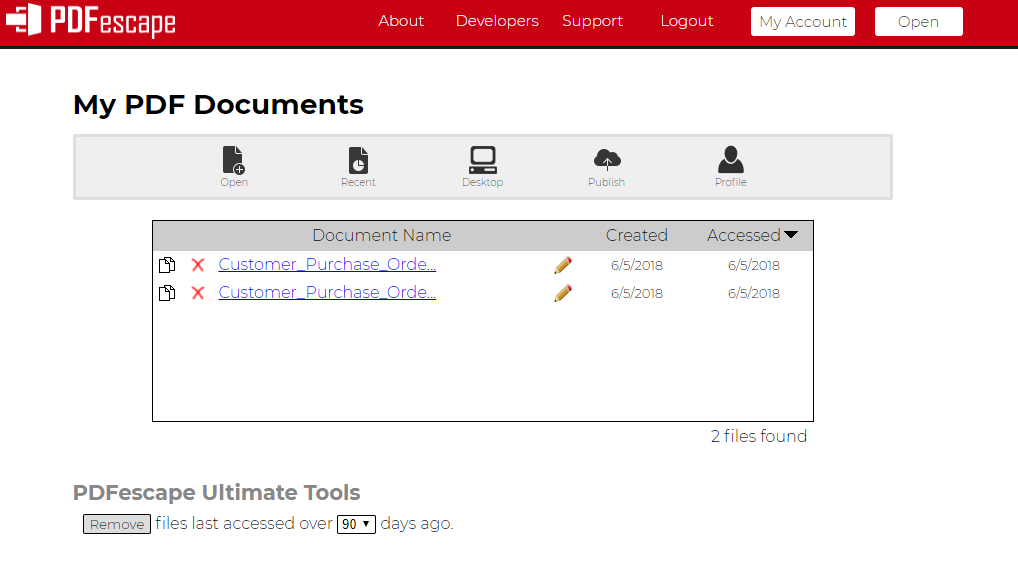 If you don't find it there one of the following may have happened.
1. You aren't logged into your account (a temporary account is created if you open a document on our website when you are logged in) or were not logged in when you worked on that file.
or
2. The file was removed from your account because it was deleted or expired.
Unfortunately once files are removed from an account, there is no way to recover them. This is largely based on our disclosed policies and terms. We respect the privacy of our customers, this means we don't facilitate the recovery of any files that are deleted or expired.
We recommend the following to avoid any data loss:
Register for an account. As long as you are logged into your account, your files will be saved, even if you log out or your session expires.
Make sure to login frequently and view your files. This will make sure your files never expire.