You can activate PDFescape Desktop on any computer. Your product is managed through an account. By signing in on your new PC, you'll be able to validate your product right away.
Step 1: Choose Sign In
In the top-right corner of the PDFescape Desktop window you will see Sign In. Click on that.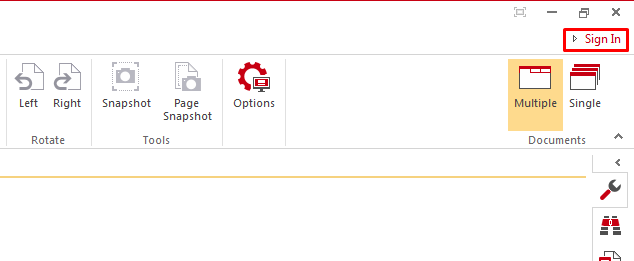 You'll see a popup appear. Click on the new Sign In option.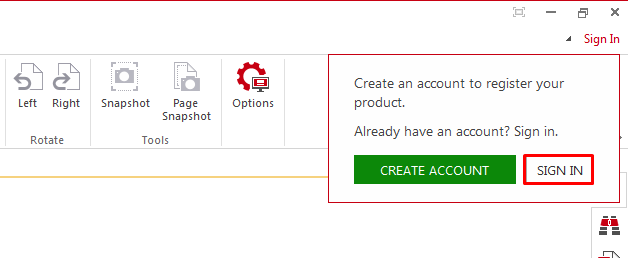 Step 2: Sign Into Your PDFescape Account
You'll now be able to enter your account credentials. Either choose your social login or enter your email address and password, then click Login.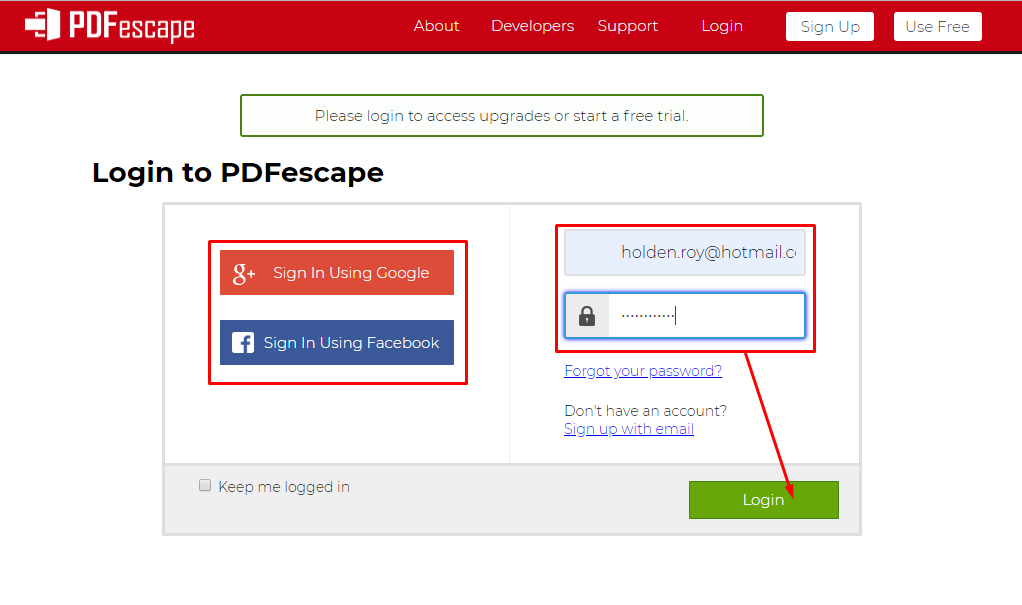 Step 3: Activate PDFescape Desktop
Click on the Activate PDFescape Desktop* button.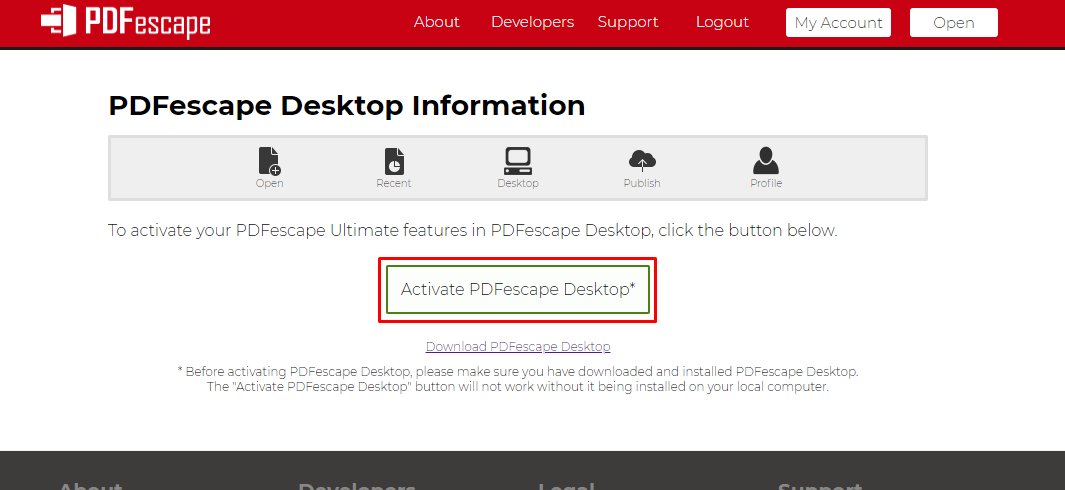 If nothing happens right away, be on the lookout for this popup. Click Open PDFescape Desktop.

Step 4: Start Using PDFescape Desktop
PDFescape will activate. You'll see your name in the top-right corner confirming everything is good to go.