A PDF Document Security password is a password used to set certain document restrictions (more on those below) in PDF files. The primary purpose of locking a PDF is to prevent access to unauthorized personnel.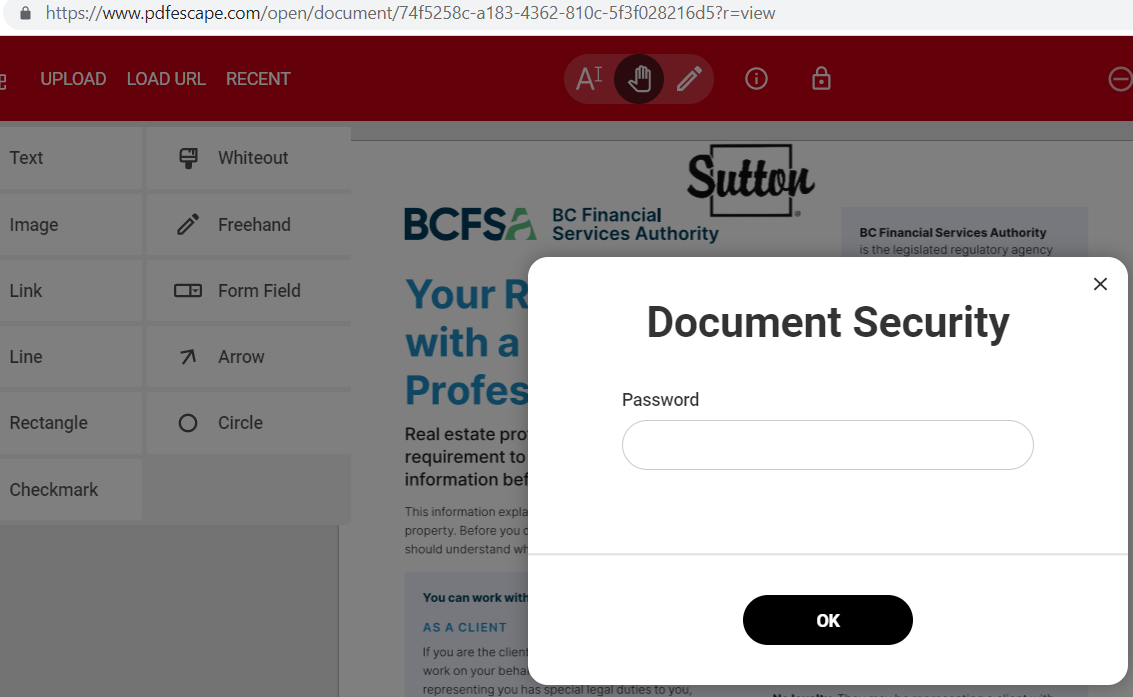 Document restrictions put in place with an owner password can include the following:
Printing
Changing the document
Document assembly
Content copying
Content copying for accessibility
Page and graphics extraction
Commenting
Filling of form fields
Signing
Creation of template pages
If any password was applied to the PDF file by the owner of the PDF, then the password is required to open the PDF file and there is no workaround to remove the password from the PDF and open it if you don't remember the password.
But what if you:
Don't know the password and it's important you open the file.
Forgot the PDF password and you need to open the file.
A colleague didn't send the password and you need to open the file now, not hours after they remember to reply.

In that case, here are some tips to unlock the PDF file (you can e-search other ways to unlock the password-protected file):
Small PDF's 'Unlock PDF' tool is a free and easy online password remover that can safely remove the password from a locked PDF without causing any damage to the PDF.
To unlock your PDF:
Follow this link
Upload the file you would like to unlock.
Tick the box that asks you to pinky swear that the file is yours.
Click Unlock PDF and download the unlocked file.
This method will not recover the forgotten password. it will only unlock the password-protected PDF.