You see the following error message when you sign in to PDFescape or try to reset your PDFescape account password:

This may mean that we are not able to confirm the email address associated with your PDFescape account, or that you've entered an incorrect email.
Make sure the email address you are using to sign in is associated with your PDFescape account
It's common these days to have more than one email address and to forget which one you use to access various online accounts. Check to see if you're using the email address attached to your PDFescape account. Try to use the alternative email address.
If you used third-party email accounts as your Google or Facebook accounts, make sure you are using the correct way of authentification.
You can use any email account to create a PDFescape account. If you use a third-party email account (such as Gmail) or Facebook, please try to sign in by using these options. If you've forgotten the password for your Facebook or Gmail accounts, you'll need to them.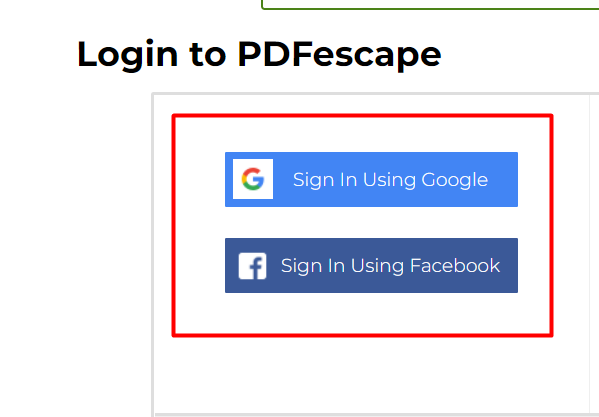 A typo in the email address or email password
The first thing to do in this case is to carefully check that you have entered your login details (email and password) correctly.
One way to check your email password is to type it somewhere where it is displayed in clear text (to make sure all the characters are correct) then copy and paste it into the "Password" field of the login window.
In case you still cannot log into your account or reset the password, please contact our customer service team directly to get assistance.
If you no longer have access to the email address associated with your account, please contact customer service directly.
Be sure to keep your email address current because we use it to send you important account information.